Bon aujourd'hui je vais parler de JB!
JB c'est mon petit bonheur d'un mètre 90 environ!
Un selection à te shlasser les oreilles en pointe de critérium.
la bio officielle :
Jean-Baptiste aka Dj JB is a real frenchy free electron. As a true music lover, his taste for electronic music appeared back in early 90's and since then grew even upon nowadays. Always looking for new musical dancefloor experiences, for some years now, JB is going over them worldwildly.Those unique experiences have filled in his musical background and gives today a dj set showing a wide spectrum of progressive music in a unique variety of styles :- Minimal &Tech House- Neo Wave & Electro- Deep & Progressive houseHis target ? Take the audience to new sound horizons with an open selection, rich, sensual and radical. Today, JB is an outsider of the progressive underground scene !Start of 2006, he's been approached by forthcoming label
Two-B-Music
... This label based in Hungary owned by a german team will focus mainly on promotion of high quality grooves from insiders and outsiders of the underground minimal tech house scene... Be aware... first release should come around 2007... Beside JB keeps working with
All Muzing
on event promotion in Holland.Beginning of 2007, he launched his personal long time project,
MPB Radio
- Minimal & Progressive Beats Radio - is finally on air. Based on a "on-demand" service it will provide fresh mixes from his network, and keep promoting that sound he likes to hear on a dancefloor.
Personnellement je dirais que c'est un grand gars timide qui paye pas de mine mais qui mixe bien avec un choix de disques très très précis où la rythmique a vraiment sa place.
Je suis fan de ses set parce que pour moi : "moins y'en a, plus c'est bon"==> citation à prendre avec des pincettes et bien évidement comprendre que je parle de MUSIQUE!!
ou alors j'ai aussi: "si il doit y en avoir plein faut que ça soit fun"==> là c'est bon pas besoin de prendre de pincettes!
son site :
Sa playlist je ne l'ai pas ! (comme ça c'est réglé!)
Et sa photo évidement :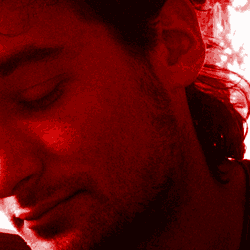 Mouillez pas trop fort, pensez aux gens qui habitent en dessous!MERCI!!